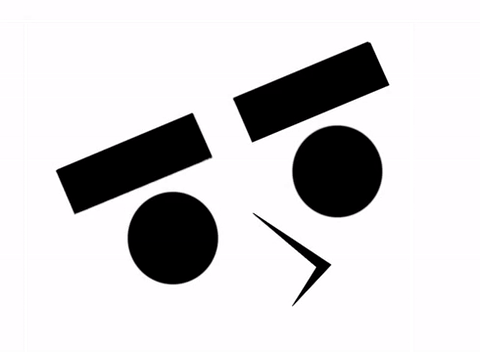 #MoStopMo Founder David Rocco Facchini talks to Larry and Robin on WGN, promoting the #MoStopMo Stop Motion Shorts Fest for 2021! Visit www.MoStopMo.com for more information!
Show & Tell

: The Found Object Sculptures of David Rocco Facchini
Featured on Chicago's WGN Morning News (ABOVE), David Rocco Facchini's found-object sculptures reflect the resourcefulness of repurposing discarded objects and turning them into work of art. His work (BELOW) has been featured in films, shown in museums, sold in galleries and showcased in festivals around the world.
A Boy's Dying Wish Becomes a Feature Film to Fund Cancer Research
In 2015, Chris Parrish, the director of Thrill Ride, asked me to fabricate statues for the lead actors a small budget feature film, written by his 11 year-old son Mason. An avid writer, Mason pitched to his dad, "What if they mixed Goonies and Night at the Museum?" And with that, father and son teamed up to write Thrill Ride! Sadly, Mason succumbed to a rare & little researched pediatric brain tumor at the age of 10 just after completing the screenplay.
Although I was the lone sculptor to create a total of 5 full-body statues, I was up for the challenge, as Thrill Ride is the first ever feature film to be produced where 50% of the profits of the film will go directly to charity! Starring Kristin Johnston (3rd Rock From the Sun) & Tim Kazurinski (SNL/Police Academy)
Danger & Eggs... & David!
I'm a character in an Emmy-winning animated series, thanks to my good friend Mike Owens, Creator of Danger & Eggs! Follow the fearless adventures of D.D. Danger & her best friend Phillip, an ever-fearful, giant walking talking egg!
Sure, Danger & Eggs features the voice talents of comics Aidy Bryant (SNL) and Eric Knobel, but look closely and you'll see my animated cameo in the opening credits!
As Art Director for the zombie love story Between The Eyes,
I was tasked with creating practical effects for the end-of-times film. From cool zombie stuff to a fall-out bunker retrofitted into a basement, this story literally starts with a bang! Check the preview!
Life on the Trail

-

A look into a gentrifying Chicago
Years before gentrification ran rampant through the Chicago neighborhoods of Logan Square, Wicker Park and Bucktown, an abandoned train line ran east to west through said neighborhoods. As a resident living off the tracks since 2003, I would often walk up there, as a reprieve from urban living. One summer day my friend Karen and I went there together and happened upon a homeless camp. The residents invited us over and allowed us to interview them.
Directed by:
David Rocco Facchini
​
Edited by:
David Rocco Facchini
Rubin Daniels Jr.
Produced by:
Edwin Ruiz
Dellarocco Studios
Featuring: Tony, Stone, Sam, Johnny,
Rusty, Karen Vanoni,
David Rocco Facchini
Although now a linear park called the 606, AKA The Bloomingdale Trail, these tracks were once homes to those displaced by the rapid and ongoing gentrification happening in Chicago. This preview of Life on the Trail is a peek into the lives of the former residents of the 606 / Bloomingdale Trail, of whom, to this day I haven't been able to locate.